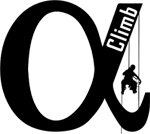 Work at heights and rappelling
Alpha Climb Ltd., a subsidiary of The Right People, provides a range of professional services for the external envelope of all kinds of structures.
Work at heights, with special emphasis on rappelling, is efficient, quick, and precise. It enables workers flexibility and unlimited access to the entire work area.
Alpha Climb Ltd. specializes in carrying out the following work at heights:
Exterior renovation (envelope) – a variety of solutions for renovation and restoration of the building facades including finishing work, concrete rehabilitation, painting of infrastructures and buildings, filling cracks, restoration and painting of metal and concrete structures, plaster repairs, exterior plumbing repairs and envelope cleaning.
Stone treatment – restoration and treatment of all kinds of stone: marble, gray rock, Hebron Stone, mosaic, etc. Strengthening the stone cladding, waterproofing and filling (using a filler gun, SIKA, etc.) and reinstalling missing tiles.
Waterproofing – waterproofing exterior walls, windows and aluminum, seams and negative waterproofing (waterproofing which is applied to the inner surfaces of the structure).
Signs – installation of signs for maximum visibility at heights while making sure the design and branding guidelines are meticulously observed.
Installations at heights – installation of windows, plumbing, vertical securing systems (including lifelines and anchoring), gutters etc.
Special work at heights – work with scaffolds, ladders and cranes, work in enclosed spaces (such as elevator shafts and silos), installations on masts etc.
Installation of scaffolding
The Right People's scaffolding installation department consists of crews skilled in installation of scaffolding and in carrying out work at heights according to the new, most stringent standards. These crews are accustomed to working with Israeli and International customers (fluent English speakers) and they are at your disposal under any timetable and anywhere in the country.
Such work requires careful supervision. Work is done according to technical specifications and on schedule. We at The Right People take pride in being highly reliable – we arrive on time and deliver professional, thorough work.

Our customers